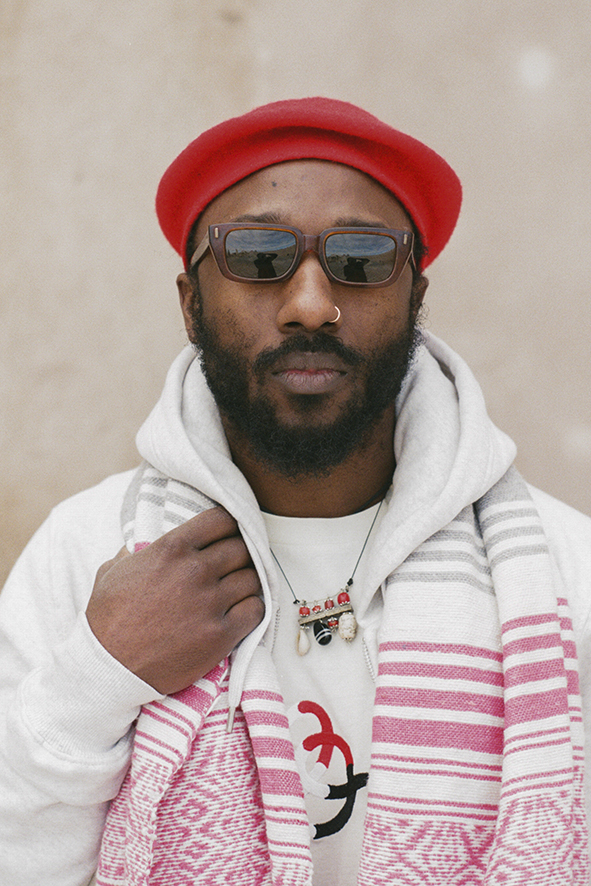 Benaiah Matheson is a multidisciplinary artist whose work is based on a simple statement – BƎ YOU ALWAYS. From this personal commandment and invitation, he has pursued his interest in continuous line drawing, of which he has developed his own unique style. The resulting artwork is often abstract yet playful.
Benaiah also has a namesake clothing brand that features his own symbolic alphabet and is an intersection of everything he is curious about – art, utilitarian workwear, food, fitness, music and family heritage.
From his studio he works on a wide variety of canvas sizes, opting to use ergonomic, hand-held tools as his primary materials for creation. Benaiah is based in his hometown of Huddersfield, West Yorkshire.