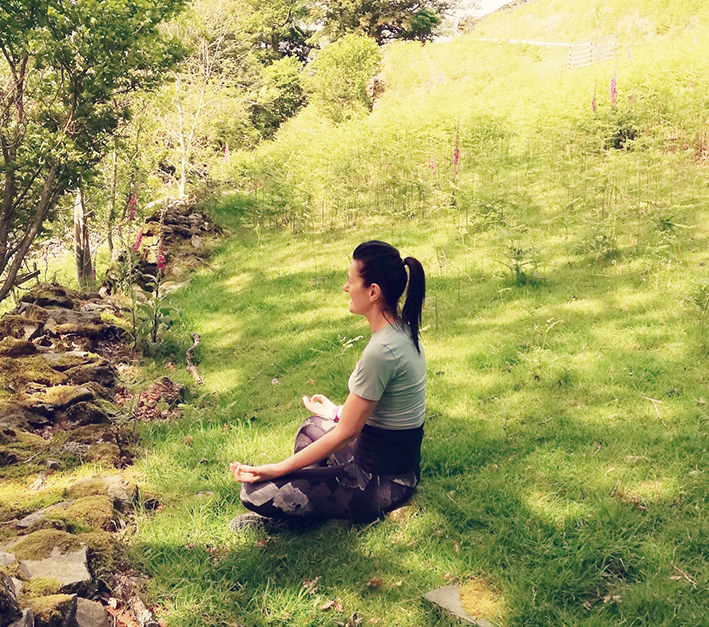 Hi, I'm Diane, and I am truly excited about joining CollaborARTi.
I am a fully qualified British Wheel of Yoga teacher and an aspiring Arts and Crafter.
My ethos is all about getting the most out of ourselves, living our best possible life and exploring our creativity whilst showing compassion for each other, our communities and the environment we live in.
Modern western society can be a very daunting and overwhelming place at times and now more than ever it is so important for us as individuals to take charge of our mental and physical health.
I am passionate about the benefits of yoga physically and emotionally.  With so many distractions competing for our attention I believe it's so important to regularly bring the mind back to a place of one pointed focus helping us stay calm, relaxed and grounded. I love to create safe spaces for people to come together, to connect with themselves and others and to take a little time away from the daily grind of modern day living, to appreciate themselves for who they are without judgement or self-criticism and to stretch out relieve tension and reset the body and mind.
I am also passionate about creativity and sustainability and believe that when we are being creative, we often enter a mindful, peaceful state of mind, staying present in the moment and helping ourselves to alleviate the stresses and anxieties of everyday life.
I believe it is so important to reduce waste and look for ways we can reduce our carbon footprint.  I am currently exploring different ways to repurpose unloved garments and prevent them heading into land fill.    In an effort to reduce plastic bag waste I have been designing and creating sustainable Bags for Life.  Each bag is recycled from denim jeans and other garments, recycling natural fibres wherever possible. They are all individual in design, durable and washable.
I have also been experimenting with hand crafting cards using remnants of fabric and am keenly exploring other upcycling and repurposing projects.
All in all, I love how Yoga and Arts and Crafts blend together, both enable us express ourselves, to clear our minds from clutter and help us to create a calm and more peaceful state of mind.
You can view some of my repurposed projects on facebook at Upcycled Designs by Diane Waite or view my yoga website at https://www.dianewaiteyoga.co.uk
I teach face to face Hatha Yoga at Birchencliffe Community Centre in Huddersfield and can be contacted via facbook at dianewaiteyoga  or email dianewaite.yoga@gmail.com
I am also available for one-to-one yoga, or group introduction to yoga bookings.